111. Hey, I like that number. One One One. I really wanted to write a reason post today, since my last post wasn't the most positive, besides which, it's been an entire week since I last wrote a reason post. Took me a while to think of a reason. And when I thought of one, I thought of a few, and wasn't sure which one to even choose.
111. Puzzles. Jigsaw puzzles in particular. I like other puzzles too. But jigsaw puzzles are better. They help me to focus. They help me to focus in a way that calms me down. Hey, I just thought of 3 more reason posts. For another day. I'm tired and don't have much time. So, here's an ode to jigsaw puzzles. I'm not great at rhyming, but on SF they were talking about limericks – first time I learnt what a limerick was
Sitting in front of a puzzle
All the pieces in a muddle
Each piece separate
Waiting to unite
Until it's no longer a confuzzle
That makes absolutely no sense at all, but hey, who cares?
Jigsaw puzzles. I'm in the middle of one at the moment, and it is taking me forever and a day. This is despite the fact that I cheated – for the puzzle had bits of it that were already done before I started. Maybe it's that it's a 1500 piece and the largest I've done is 1000. Maybe it's that the puzzle seems to be made of blues and whites most the same shades, lots with brown lines on it. It's just a big confuzzlement in my mind. Creative words should be by next reason.
What's your reason? Do you like puzzles? I like nature ones the best. I'll try take a picture of the one I'm doing some point and upload it – if I remember, which ain't likely. I just found it online!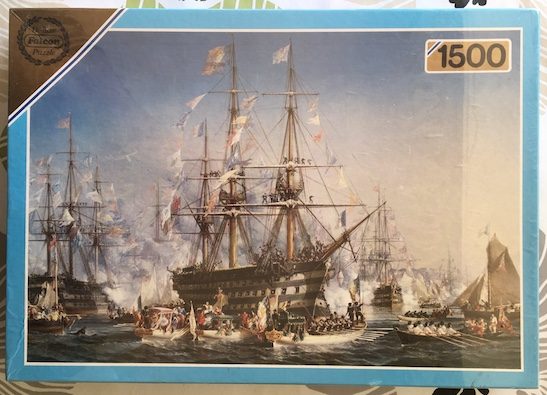 This is what it'll look like when done
So long as there's life, there's hope.
Eliza
Edit: I finished it!!!